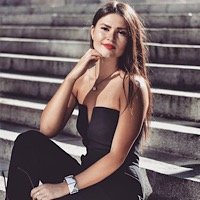 Kate is the leader of the Wedding Forward content department. She sees hundreds of wedding photos and receives thousands of texts daily! Wedding news, trends, and tendencies. Shock content, real weddings, wedding preparation, and everything about it. Wedding looks, engagement, and honeymoon… She has it all in her head every day! Also, Kate has her own articles on our site. They are very different and awesome, as their author is!
Kate is obsessed with sport and healthy nutrition. Her main activities are the gym, CrossFit, trx training and stretching. Besides sport, she goes in for healthy cooking. Each day she starts with healthy dishes.
As much as sport and healthy nutrition she also goes crazy for photography.